Birds have created in my current medium of paper mache
Parotia (Bird of Paradise) 2nd Place in
Sculpture IL STATE FAIR 8-15 ​
Blue-chested Hummingbird...
Eclectus Parrot made for Sara
(commission)
Bald eagle with wings out with a wire for hanging made for Brian
Emperor penguin close up



​Ivory-billed woodpecker
​ .
'HARLEY' Hawk-headed parrot
​made for Sara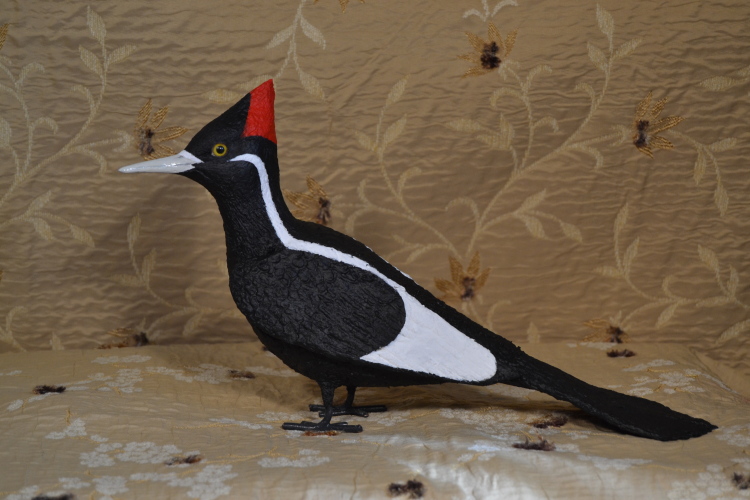 Oversize Sulfur-crested cockatoos...accepted into the IL State Fair Professional Art Exhibit 8/17.
Australian Magpie with moving wings.
Trophy made for SAA Dancing with the Stars 2017
Donation for 2018 Dancing with the Stars
Donation for Denim and Diamonds 2017
Flower and bird on wood burl base
Toucan and canary SAA Collective
Donation for DENIM & DIAMONDS 2018
CURL-CRESTED ARACARI 2018
for Sara and Kim