These are some horses I have done. A couple of drawings and plaster heads that I created from a mold I made of the original.
"Pony of the America's"
colored pencil drawing 24" x 36"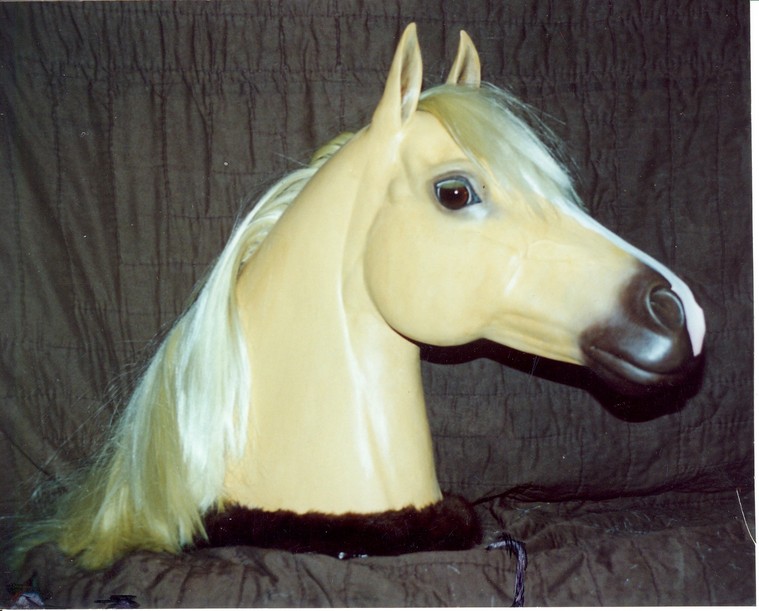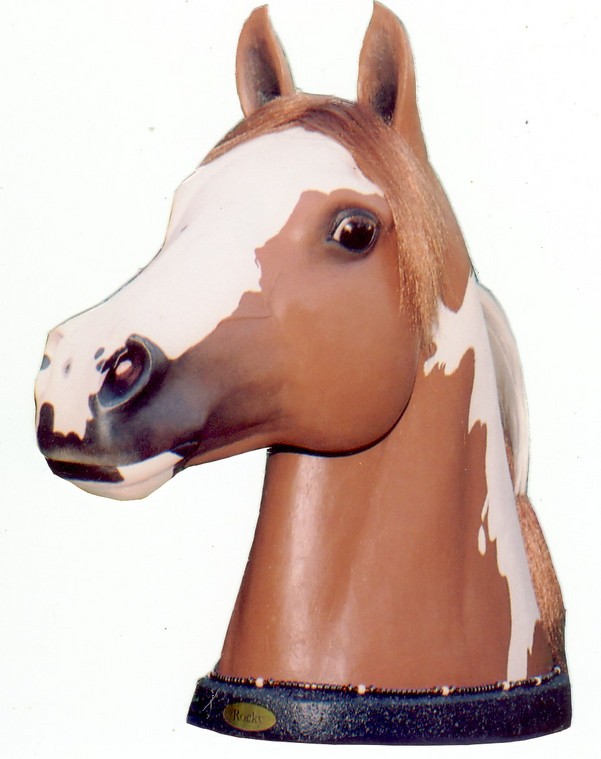 "Sunset" plaster wall head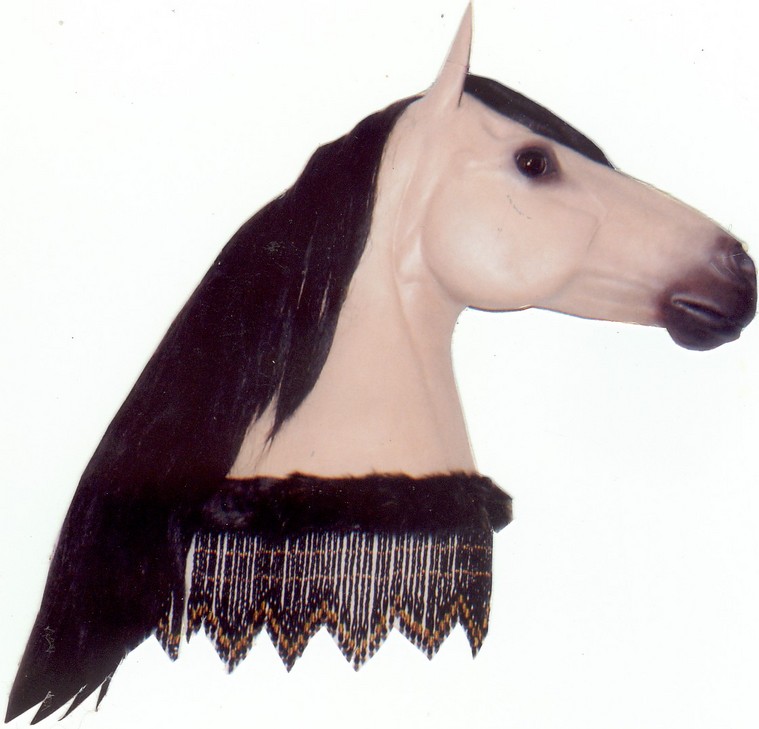 Wall horse head plaster with handmade beading
Chestnut & white wall head
Large white wall horse head with handbeaded skirt.



"Gold Leaf (imitation) and black & white horse head and a dapple gray